Few days back I checked my weight it was more than 100kgs. Its quite alarming. I have to get back to regular workouts. All my health readings are on a high scale now. My weight, my tsh levels, my blood sugar level, my cholesterol. Today I took a promise I will workout regularly and bring my health back to normal. My target weight is 70 kgs. And all my health values should also be in permissible values. 
Today I did 2km run and few ground exercises. Even though I am running after a span of more than a month my pace was comparatively better.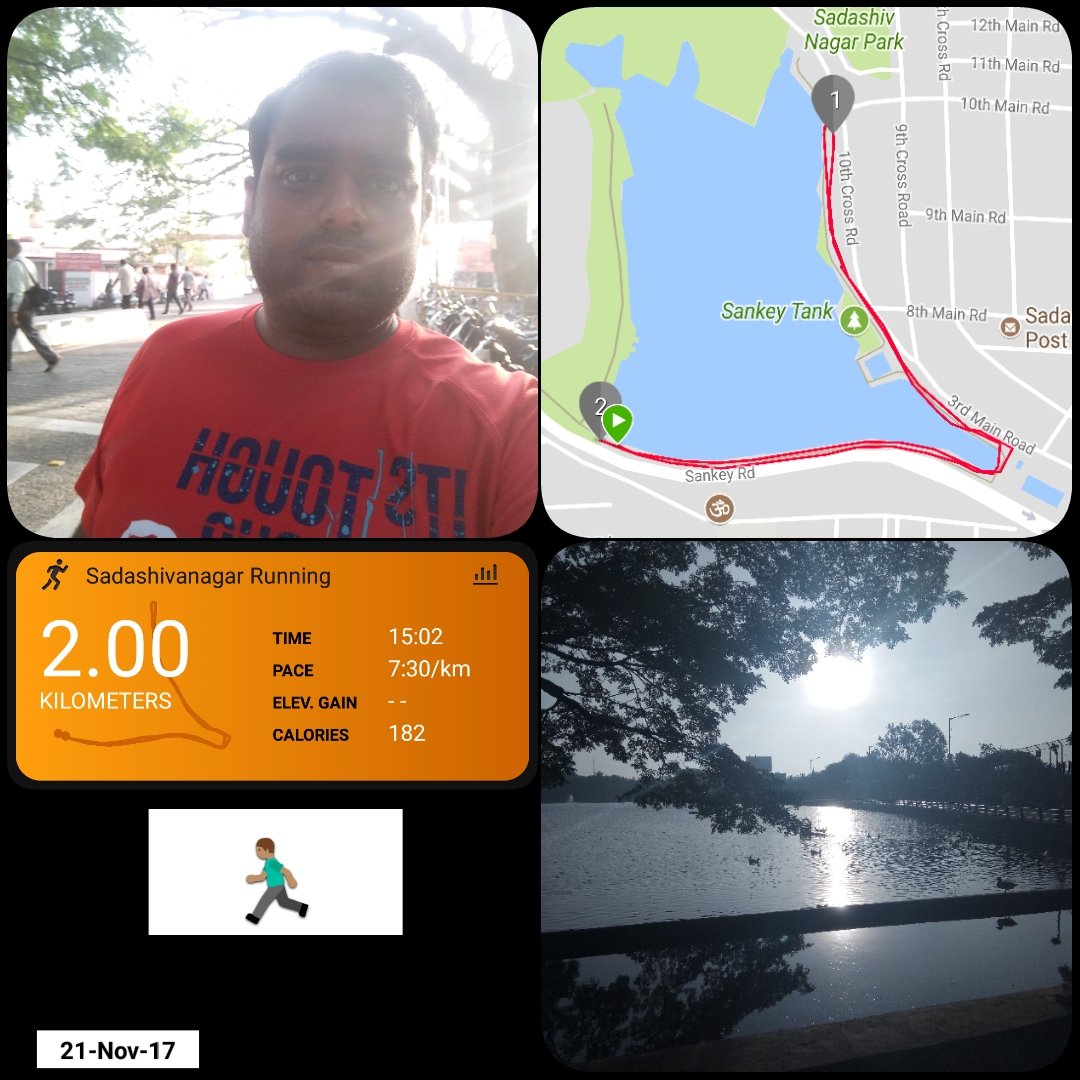 I had checked my weight on 10-November-2017 it was more than 100.7 kgs.
Today I checked it was 98.9 kgs.

I may not be regular in blogging my every day experience but this day I will consider as my start day. And all the blog will be posted under the category Weight Loss Journey.
All the best to me.